Marshall Texas Farm Insurance —   What's More Important, Coverage or Price?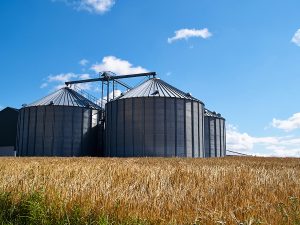 As you are searching for Farm Insurance in Marshall Texas or the surrounding areas call our office by dialing 903-378-3700 or our toll-free number: 888-505-7550 Monday – Friday until 5 PM.
Additionally, you may use our online request system by choosing one of the links you see directly below:
There is one very important question you should consider.
What is more important to you?  Price or coverage?
If you believe price is more important — there is a chance you may be in for a big surprise when you have a claim!
Those who focus exclusively on price may have important coverage missing from their overall insurance protection.
In contrast those who are more concerned about their coverage will take time to explore all of their available options and come to know what is covered or not covered by their Texas Farm Insurance Policy.
As we are wrapping up our storyline with Jerry and his wife Connie — understanding what is covered or not covered will become apparent in our storyline.
Marshall Texas Farm Insurance – Claim Scenario Part 27
In our last post we find Connie packing up the kids and heading to her sisters' home and Jerry hitting the road to go talk to Ken — the contractor who had undertaken the construction project of converting their old barn into a home for the family that has ended in disaster for Jerry and Connie's' family.
Jerry turns off the exit and as he is approaching Ken's home, he spots Ken's work truck, sports car, and motorcycle in the driveway so it's possible he is home; however, Ken has never returned any of Jerry's calls so it's also possible Ken is avoiding Jerry.
Before turning into Ken's driveway Jerry decides to turn around and travels a short distance away from Kens home and he pulls over on the side of the road where he has a clear line of sight of Ken's place.
Jerry hopes Ken won't see him parked on the side of the road as he sits contemplating how to handle this situation — Jerry and Ken had been friends for many years and Jerry is not the sort to get angry easily, he simply wants to know if Ken has insurance and he certainly doesn't want this to turn into something extremely unpleasant.
As Jerry waits in his truck about 10 minutes pass or so and he notices a UPS driver pulling on Ken's driveway and gets out to deliver a package without knocking on the door or ringing the doorbell. He just leaves it on the porch and heads back to his delivery truck.
Jerry instantly thinks, here is my opportunity.  Jerry pulls his truck up to Ken's driveway as he waits for the UPS driver to exit. He then drives up and parks his truck on the side of Ken's home that is angled away from Ken's front windows and he sees the medium size package on the porch.
Jerry walks up the driveway, picks up the package, rings the doorbell and places the package in front of his face as a disguise hopping Ken really is home and will open the door.
About 20 seconds later Jerry hears the door open and with the package obscuring Jerry's face, he says in a deeper than normal voice, "I've got a package for delivery."
Ken states a bit testily, "You can hand me the package I have been waiting for this for some time, you guys lost the last package."
Jerry slowly lowers the package and Ken receives the shock of his life as his would be delivery man is actually his friend Jerry he has been avoiding!
Marshall Texas Farm Insurance —   How Can We Help?
If you typed into the search engines, Farm Insurance Marshall Texas you have found the right website!

Country Side Insurance offer competitive rates and terms for Farm Insurance in Marshall Texas and the surrounding areas!

Call our office Monday-Friday until 5 PM by dialing 903-378-3700 or our toll-free number: 888-505-7550.

You can also make use of an online request system by choosing a link below that matches your actual Farm location or use the All Other Areas link to make your request:

Tags: