Farm and Home Insurance Paris Tx – Low Prices and Great Coverage!
As an independent insurance agency in Texas, Country Side Insurance can help you find better prices and coverage for Farm and Home Insurance in Paris Tx and the surrounding areas.
If you are interested in Paris Tx Farm and Home Insurance or would simply like to know more contact us today at 888-505-7550 toll free or at 903-378-7300 direct.
In addition to Paris, Country Side Insurance offers Farm and Home Insurance in cities and towns throughout the North Texas region. If you wish to receive a free quote on farm insurance then click a location near you and you will be redirected to our free online quote request form:
Farm and Home Insurance Paris Tx – Coverage Scenario Part 2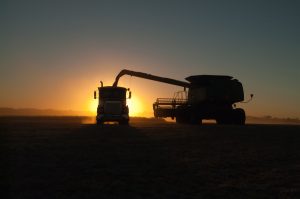 In our last article we met Walt, a farmer who decided to repair his dilapidated old barn.
In the process of performing the repairs, Walt decided to move all the hay inside the barn to the outside, and relocated one of his chicken coops to a less desirable location.
A terrible storm ravaged his farm, ruining the hay and killing many of his chickens.
When last we saw him, Walt had just filed a claim with his insurance company for the damage.
Will Walt's losses be covered?
Sadly, the answer in this case would likely be no.
Walt is understandably upset after finding out about the insurance company's decision. How can they deny him coverage?
If Walt had read his policy carefully before performing the renovations to his barn, he might have noticed the following line:
Hay stored outside and poultry are insured against loss by fire only.
As you can see, Walt's policy clearly states that the losses he has suffered are not covered because they were caused by a storm and not specifically by fire.
If Walt had taken a few minutes to read through his policy he may very well have avoided this outcome altogether.
Farm and Home Insurance Paris Tx – We Can Help You Understand Your Policy!
The agents of Country Side Insurance would be happy to help you understand your Paris Tx Farm and Home Insurance.

To get started, call us at 888-505-7550 or 903-378-7300, or click a location near you to request a free quote online:

Tags: