Commerce Tx Insurance for Farmers – Phone the Farm Insurance specialist!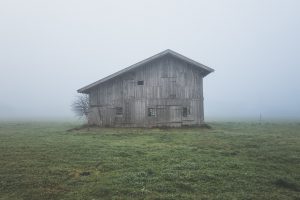 Are you in the market for improved rates and coverage on Business Insurance for Farmers in Commerce Tx?
If that is the case then contact us right away by dialing 888-505-7550. You can also call us at our local number, which is 903-378-7300.
If you have found this web page after our normal business hours, click on one of the locations below closest to your area and fill out the quote form that appears.
This will notify our agents of your desire for a free quote, and we will contact you as soon as possible.
Insurance for Farmers Commerce Tx – Claims Scenario Part 16
In Part 15, we outlined how Ken and his construction crew completed the transformation of an older barn used for farming into a modern beautiful new home for Jerry and Connie and the kids.
Sure, there were some setbacks, like bad weather and the flu bug hitting Ken's construction crew pretty hard — especially Frankie, their foundation contractor, who was hospitalized and almost died due to the swine flu. Frankie recovered but he was still in the hospital when Ken came up with an alternative plan for the foundation and put that plan into action.
The day arrives when the final punch out list is completed and Connie enters her new home after everything had been cleaned up by Ken's crew. As Connie surveys the completed home to see if it meets her standards tears of joy are starting to well up in her eyes.
You may recall that she was a bit skeptical that Ken would be able to do the job at the same level of quality that a typical contractor would do, considering how much lower his price quotes were.
Connie is very impressed by how good her new home looks. Connie is an avid viewer of the many home improvement shows and had previously wondered if the homeowners' reactions are a bit staged for TV drama, but now that she is the recipient of a newly remodeled home that is hers and her family's she is elated!
No fake reactions from her!
Little do they suspect, however, that, a few months down the road, their dream home will turn into an epic nightmare. Don't miss the next article.
Commerce Tx Insurance for Farmers – Request a Free Quote by Phone or Online!
Are you ready to request a free quote on Farm Insurance in Commerce Texas?

If so, then speak to one of Country Side Insurance's friendly insurance agents over the phone today.

You can call us today at 903-378-7300 or toll-free at 888-505-7550 to start your quote.

Otherwise, request a free quote online by submitting one of our handy digital quote request forms.

To open the form, click on one of the options listed here according to your location:

Tags: