Want to Find Better Rates on Greenville Tx Barn Insurance?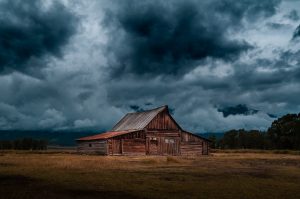 Attention farmers and farm owners: do you want to find better rates on Insurance for Barns in Greenville Texas or the outlying areas?
If so, we have some great news; As an independent insurance agency operating in the North Texas area, Country Side Insurance can find you some of the best deals in town for Barn Insurance in Greenville.
Contact us today by calling 903-378-7300 and speak with one of our licensed insurance agents. You can also reach us toll-free by dialing 888-505-7550.
We our open for business from 8:30 AM to 5:00 PM every Monday through Friday, with a lunch break between noon and 1:00 PM.
If you would like to learn how much you could save by allowing us to shop the insurance market on your behalf, give us a call today or request a free quote online.
By clicking on your location in the following list you will be taken to our Farm Insurance Quotes page where you can submit your request for a free quote at any time.
Barn Insurance Greenville Tx – Claims Scenario Part 3
In our previous post we learned that Connie's husband, Jerry, convinces Connie that he can remodel their barn into a beautiful home for much less than it would typically cost if they hired a construction company.
Jerry began taking measurements and evaluating the best way to design the layout of the barn and moved some plywood out of the way that was stacked up against the southeast corner of the barn.
He noticed water damage saturating most of the lower half of the wall and, testing the damage with a screwdriver, he lightly poked through it. Because the wood was so damaged by the water Jerry ended up losing his balance and crashing through the wall!
He quickly called Connie. She met him at the barn and they spent around an hour or so examining the extent of the damage.
"Dear," Jerry begins. "This looks kind of bad. We are going to need to do a bunch of repair work just to fix the barn up, not counting the cost of converting this into a home. And I'm a little worried about the concrete slab foundation." 
"I don't know if the water caused the damage I see on the slab here," Jerry points out the crumbling concrete to Connie. "You see this here, here, and here?"  Connie nods as Jerry points out the deteriorated concrete.
"This is not good" Jerry continues, "and it's not in my realm of expertise so I think we need to call Frank over to look at the foundation here to see if it would be safe. Without doing some foundation repair there's no chance we'd be able to pass an inspection even if we were able to replace all of the damaged walls."
Frank is Connie's uncle who owns a concrete company. Connie calls Frank on his cell phone and tells him what the situation is and he promises to come out later in the evening to look at the extent of the damage.
We will learn more in our next issue, so stay tuned!
Why Pay More for Greenville Texas Barn Insurance?
Why pay more than you must for Greenville Texas Barn Insurance? At Country Side Insurance, we are confident that we can set you up with the coverage you need for your Barns and Farm Buildings at a competitive price.

So, if you are ready to find out how much you could be saving on your Texas Barn Insurance premiums, call us up right away at 903-378-7300 or toll-free at 888-505-7550.

To use the online method, click on your location below and fill out the short digital quote request form that appears. Our agents will be alerted to your request and will respond to you very soon.

Tags: