Gainesville Tx Farm and Home Insurance – Quality Coverage and Friendly Service!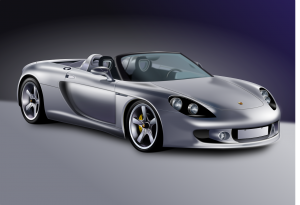 If quality coverage and friendly service are what you're after when looking for Farm and Home Insurance in Gainesville Tx, then you have found the right place!
Call Country Side Insurance at 903-378-7300 or 888-505-7550 weekdays from 8:30 AM – 5:00 PM keeping in mind our office is closed for lunch between 12-1 PM CST.
To request a free quote after hours, click on your location from the list below. This will allow you to fill out our simple online quote request form available 24/7:
Farm and Home Insurance in Gainesville Texas – Would This Be Covered? Part 1 
Jonathan T. Wadsworth III is the wealthy son of a Texas oil tycoon. 
Even though he has virtually everything he could possibly want, Jonathan has been feeling bored, as usual.
Trusting once again that a new car will cure his malaise, despite a garage-full of evidence to the contrary, he convinces his Father to buy a brand new Maserati Quattroporte.
Three weeks later it's shipped to their ranch and Jonathan decides to take it on a spontaneous road trip. 
He finds momentary joy in watching onlookers' heads turn, driving such an expensive and powerful vehicle. He then decides to open it up a bit and rockets quickly down the road at over 100 miles per hour, going east on US-82. 
He's maintaining that speed as much as he dares. He had planned to drive all day long, but after two hours or so on the road, he's already getting bored again. He takes a spontaneous detour down a country road, but doesn't slow down.
Cursing his dull, depressing life and now traveling at around 120 miles per hour, Jonathan shoots a text message to one of his girlfriends on Safari in Africa. 
As he glances down at his phone Jonathan does not notice a cow standing in the middle of the road until the last moment.
Reacting too late to brake, he swerves to avoid the cow, tears through a cattle fence near the edge of the road, and flips his expensive Maserati. It rolls three times before coming to a stop in a field, surrounded by startled cattle. 
The property Jonathan crashed into is owned by a farmer named Terry Shuck. 
Farmer Shuck was running one of his tractors opposite the road so he did not see the crash (or his cow standing in the road), but he definitely heard it. He stops his tractor, looks around, and sees a mangled vehicle in his field.  He runs over to the wreck to see if the driver is okay. 
Farmer Shuck expects to see a mangled body in the wreckage, judging the condition of the vehicle, but instead, he sees Jonathan without any apparent injury in his seat mumbling about cows in the road. 
"Are you alright, son?" Farmer Shuck asks. 
"Man, there are cows in the road… why are there cows driving on the road now?" Jonathan asks. 
Farmer Shuck looks around and see his cow Bessie standing near the road on the wrong side of the fence. 
"Son, I think you might have a concussion. I'm going to call for help." 
The farmer calls 911, explains what he saw happen, and then goes about trying to corral Bessie back onto his farm. The cow had apparently taken advantage of a weak fence post earlier that day and managed to walk over the fence and into the road. 
In a situation like this, who is at fault? Is this a matter of auto insurance, farm insurance, or both? 
We'll continue the story next time in part 2.
Gainesville Texas Farm and Home Insurance – A Local Agency You Can Trust.
At Country Side Insurance, we prefer to do business in the North Texas area, and have been serving the communities of Lamar County, Delta County, Fannin County, Hunt County, Hopkins County, Grayson County, Denton County, Collin County, and Cooke County for many years.

For farm and home insurance from a local agency you can trust, contact us today or click below to request a free quote:

Tags: