Farm Insurance Kilgore Texas — Great Coverage Options for Farmers!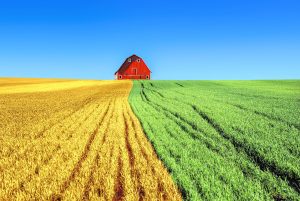 If you need Farm Insurance in Kilgore Texas or any of the adjacent areas why not call an agent with many years of experience insuring the farming community?
Country Side Insurance is an agency you can trust!
Reach out to speak with one of our licensed agents by calling 903-378-7300 or toll-free 888-505-7550 through the work week.
If you discover our website after normal business hours or on the weekend use our online quote request system by choosing a hyperlink that you see listed below according to your location: (If your area is not listed, choose all other areas).
Farm Insurance Kilgore Texas — Why Choose Us?
Country Side Insurance works very hard for our Farming Clients and if you decide to allow our company to care for your insurance needs, we are confident you will be satisfied with your decision.
One of the methods we use to help policyholders and future customers is the use of insurance education.  Why is that important?
It helps you make better insurance decisions. Insurance does not cover every type of claim event and the worst time to learn something isn't covered is — right after the claim happens!
In a series of articles over the last year we have found Connie and Jerry, 3rd generation farmers in a rather difficult situation.
Kilgore Texas Farm Insurance— Claim Scenario Part 25
Jerod Durham of the Acme Mighty Foundation LLC inspected Connie and Jerry's home and discovered through the use of Ground Penetrating Radar that their foundation had deteriorated to the point it was likely no longer safe for habitation.
This was shocking news to both Connie and Jerry.  Jerry without saying a word to his wife picks up his phone and dials the county inspector, after 4 rings Jerry is connected to a voice mail.
"This is Tim Deleon with County Inspections, I can't take your call, leave a message and I will get back to you as soon as possible."
A very worried Jerry leaves his name and number.
After Jerry hangs up Connie angrily states: "Jerry, you heard what he said, our house might not even be safe to stay in.  I'm packing up and taking the kids over to my sister's house. I'm not sure there will be room for you!" Connie storms off yelling for the kids.
Jerry decides to remain at the house wondering about his home and his marriage. He really trusted his old friend Ken who apparently is the cause of his current situation.
Prior to the foundation inspection by Jerod, Jerry had tried to call and text Ken a number of times without any success and it would seem Ken is blocking Jerry's calls now.
Connie, without saying goodbye to her husband, hustles the children out of their home and over to her sister's house and Jerry is all alone
As Jerry sits in his home, reflecting on the words of Jerod the foundation inspector that his house might not be safe to live in thinks, "my house really couldn't be condemned could it?"
Jerry, normally calm by nature, is starting to get very angry as he is running scenarios through his mind trying to figure out what went wrong when he suddenly sits straight up in his chair as he recalled something of importance — There was a delay in getting the foundation poured because Ken's foundation guy got sick, really sick to the point of dying, and he remembers that Ken handled the foundation himself.
"Maybe, just maybe", Jerry states out loud, "it's time to pay a visit to my good old friend Ken".
Jerry looks for his truck keys, finding them on the kitchen table and he quickly grabs them and heads out to pay a visit to Ken.
We will find out what happens in our next post, don't miss this issue!
Kilgore Texas Farm Insurance —Choose Country Side for Farm Insurance.
There is a good reason you should choose Country Side Insurance for Farm Insurance in Kilgore Texas or the adjacent areas, why?

We know the challenges our hard-working Farmers face!

Call to speak with one our agents when shopping for the Best Farm Insurance in Kilgore Texas!

Call us toll free at 888-505-7550 or direct by dialing 903-378-7300.

Or if it is more convenient use our online information and quote request system by choosing a link you see below based on the geographical location of your farm.

Tags: