Farm Insurance Grayson County Texas – Great Rates Available Now!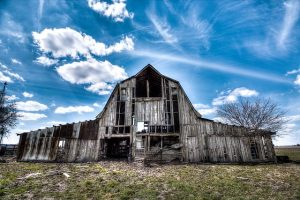 If you are a farmer looking for Farm Insurance in Grayson County Texas or the nearby areas then contact Country Side Insurance today.
We offer affordable rates on Grayson County Texas Farm Insurance, as well as Farm Insurance for Hopkins County, Denton County, Collin County, Lamar County, Delta County, Fannin County, and Hunt County.
Call toll free at 888-505-7550 or direct at 903-378-7300. Our hours of operation are Monday through Friday 8:30 AM to 12:00 PM and 1:00 PM to 6:00 PM.
You can also request a free quote by clicking one of the links below:
Farm Insurance Grayson County Texas – Coverage Scenario Part 2
Last time, we were introduced to Jim, a farmer who built a shop with the help of his son to save on building costs. When the shop was destroyed in a storm, Jim filed an insurance claim for the loss.
His insurance company estimated a replacement cost of $30,000, but because the limit of insurance on Jim's policy is set at $16,000 he will only be reimbursed for $14,000 after a $2,000 deductible.
This leaves us with the following question: How did the insurance company come up with this number?
They based their estimate on the cost of replacing the materials and on the cost of hiring a professional builder to rebuild the shop. Jim built the original shop with the help of his son instead of hiring a builder so he did not factor that into his decision to insure the building for $16,000 it was mainly material cost.
Jim's son has since moved to another state to start his career so he won't be available to help assemble a new shop any time soon. Jim may have no choice but to hire a builder this time around, but the cost to do so will have to come out of Jim's pocket.
Jim probably should have insured his shop for its true replacement value rather than simply for what it cost him to make. The money Jim saved on his premiums is minuscule compared to the additional money he would receive if the building had been adequately insured.
In other words, farm buildings need to be insured for their full value if you want to be reimbursed properly.
Farm Insurance Grayson County Texas – Why Wait? Call Today!
If great rates and coverage on Grayson County Texas Farm Insurance are what you need then why wait?

Call Country Side Insurance today at 888-505-7550 or direct at 903-378-7300, or click one of the following links to use our simple online quote request submission form:

Tags: