Denison Tx Insurance for Farmers – We Offer Competitive Rates!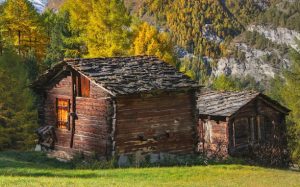 Do you feel as though you might be paying too much money for your Denison Texas Farmers Insurance?
If that is the case, contact Country Side Insurance today!
As an agency, we are more than glad to offer new quotes on Texas Farm Insurance for farm owners like yourself who are willing to take a look at alternative insurance options.
You can contact us in one of 2 ways:
Call us at 903-378-7300 Monday through Friday from 8 AM until 5 PM.

The other way to get in touch with one of our agents is by filling out our free online quote request form.
To do that click on Denison Texas Farm Insurance to open our quotes page or choose one of the locations listed below. 
Insurance for Farmers Denison Tx – Claims Scenario Part 18
Previously, in part 17 of our continuing coverage scenario, Connie and Jerry finally moved into their lovely new home which was a converted barn sitting on their property.
For the first six months everything was what they hoped for. The added space, compared to their previous 3-bedroom 1 bath farm home, made it so much better for the family.
They now felt comfortable inviting their large extended family and friends over for get-togethers on a regular basis.
One morning, though, Connie experienced something strange. The house made a loud noise and then rumbled for a second, almost like an earthquake.
What happened? Let's continue to find out.
After collecting herself, Connie looked around the room. 
The items around the kitchen were slightly disheveled, but nothing was broken or damaged. For the most part, it hardly looked any different. Connie turned on the local news station to see if there were any reports of an earthquake.
After watching the news for about 15 minutes with no reports she turned on her laptop to see if an earthquake had been reported in the area by visiting this website:
https://earthquake.usgs.gov/earthquakes/map/
Finding nothing reported by the government or news she noticed something else that seemed off when she glanced back at her kitchen counter.
She walked over and ran her hand along the surface.
Are my eyes playing tricks on me? she wondered to herself.
She grabbed a salt shaker and placed it on its side. Almost immediately, the cylindrical salt shaker rolled across the countertop until it came to a stop at where the counter met the wall.
Connie rushed out the front door to look at her house from the outside.
She couldn't be absolutely sure, but she was fairly confident that her house was now tilted ever so slightly to the right as if the ground underneath her home sunk.
What happened to my beautiful home Connie thought to herself as she ran inside to call her husband Jerry.
Find out more in our next issue.
Denison Tx Insurance for Farmers – Call Us Right Away!
If you are shopping for better rates on Insurance for Farmers in Texas then why not start right now?

We are open for business during the normal work week — Monday through Friday, so why not drop us a line at 903-378-7300 to speak with our agents?

And, as we mentioned earlier, you can always make your request for a free estimates by submitting our online form at any time. To open the quotes page, click on an option pertinent to you below:

Tags: