Barn Insurance Commerce Tx – Call Country Side Today!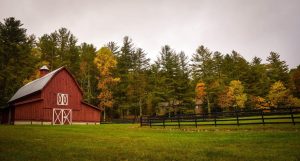 If better coverage options and competitive pricing for Barn Insurance in Commerce Texas are what you're looking for then all you need to do is call Country Side Insurance at 903-378-7300 or toll-free at 888-505-7550.
You can call us to speak with an agent Monday to Friday between the hours of 8:30 AM and 5:00 PM (lunch is from 12:00 PM to 1:00 PM so the office is closed at this time).
Request a free quote over the phone or by submitting a quote request through our online quote form, available when you click on a location near you from the list below:
Barn Insurance Commerce Tx – Claims Scenario Part 5
In Part 4 of our ongoing claims scenario, which can be read by clicking on Barn Insurance Commerce Texas, husband and wife duo Jerry and Connie had just called Connie's uncle Frank and asked him to drive over and inspect their barn.
Connie and Jerry have plans to renovate their barn into a new house, but upon preliminary inspection of the barn, Jerry found that it had serious water damage.
Fearing that some superficial damage to the barn's concrete slab foundation might be a sign of even greater water damage, and lacking the technical knowledge or experience to be able to spot such a thing, the two decided to call up Uncle Frank.
A man of few words, Uncle Frank performed his inspection mostly in silence. Anxious, Jerry asked what his verdict is.
Uncle Frank didn't answer right away. He continued to inspect the concrete foundation for a few more motioning for silence from Jerry.
At last Frank dusts off his hands, and puts his hands on his hips.
"Well, I've seen worse," says Uncle Frank.
Jerry lets out a sigh of relief.
"But I've seen better, too," Uncle Frank adds.
"Oh…" says Jerry, dejected.
"So, what's the problem?" asks Connie.
"There's quite a bit of water damage," responds Uncle Frank. "Or freezing damage, to be more specific. You see, enough water has accumulated around this part of the slab here that it's had time to soak up into the porous concrete. That's not so bad on its own, but when the temperature drops below freezing during the winter nights, that water inside the concrete freezes, expands, and causes it to crack and shift."
Uncle Frank scrapes away at the soil a bit to reveal a crumbling section of the slab.
"You've got a fair bit of cracking and crumbling here, as you can see."
What does Uncle Frank's diagnosis mean for Connie and Jerry? Find out in Part 6 by clicking on Royce City Texas Barn Insurance.
Why Pay More for Commerce Texas Barn Insurance?
Why pay more than you have to for Barn Insurance in Commerce Tx? Contact the experts and start saving today.

Call us at 903-378-7300 or toll-free at 888-505-7550 to learn more or click below to request a free quote 24 hours a day, 7 days a week.

Tags: