Barn Insurance Bonham Tx – Affordable Prices and Friendly Service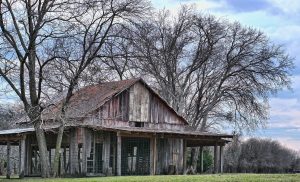 For friendly service and affordable prices on Barn Insurance in Bonham Tx, there's no better agency to call than Country Side Insurance.
Dial 903-378-7300 (direct) or 888-505-7550 (toll-free) to call us up today and you will be put in touch with a licensed agent who specializes in the type of coverage you need.
You can call us from 8:30 AM to 5:00 PM every Monday through Friday (please note that we break for lunch from noon to 1:00 PM).
Interested in a free quote to find out how much you might be able to save on your Texas Barn Insurance? Request a free quote today by clicking on the appropriate option below:
Barn Insurance Bonham Texas
Barn Insurance Royse City Tx
Barn Insurance Commerce Tx
Greenville Barn Insurance
Barn Insurance Sherman Tx
Texas Barn Insurance – All Unlisted Areas
Barn Insurance Bonham Tx – Claims Scenario Part 1
Connie is a farm owner. For years she has wanted a new home.
Her family currently lives in a dilapidated old farm house that was built almost a hundred years ago, and it has the wear and tear to prove it.
The floors are creaky and uneven; the shingles on the roof routinely fall off; the electrical and plumbing were added on decades ago and aren't very reliable.
Basically, the house is falling apart.
In addition to the state of the house, Connie has always lamented how inefficient it is that her home is not very close to her barn, field, and the rest of her farm. She feels like she is always making trips between the two locations to check on the family, make food, grab tools she forgot, and so forth.
The location of the barn is perfect, she often thinks.
One day, she saw some photos in a magazine depicting barns that had been converted into hybrids of barns and homes. The term the magazine uses for these barn homes is "barndominiums".
Connie had always liked the look of her barn and could immediately picture it being renovated to be a new home for her family.
Before long, she has begun making plans to remodel the barn.
Check in next time to learn how Connie runs into trouble with her new project.
Barn Insurance Bonham Texas – Contact Us Online Any Time!
As we stated above, you can reach us by phone at  903-378-7300 (direct) or 888-505-7550 (toll-free).
And though we enjoy speaking with our clients over the phone, we understand that sometimes a phone call during normal business hours just isn't possible.
That's why you can contact us online 24 hours a day, 7 days a week!
There are two ways you can reach out to us electronically.
You can visit our Contact page and fill out the brief form to leave a simple message.
You can also visit our Quotes page and fill out the form you see there to request free insurance rate quotes on the type of coverage you're looking for.
To access our Quotes page, click on one of the options below pertaining to your area:
Barn Insurance Bonham Texas
Barn Insurance Royse City Tx
Barn Insurance Commerce Tx
Greenville Barn Insurance
Barn Insurance Sherman Tx
Texas Barn Insurance – All Unlisted Areas
Tags: