Sulphur Springs Tx Farm Insurance – First-Rate Coverage is Here!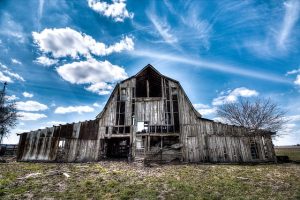 First-rate deals when it comes to Farm Insurance in Sulphur Springs are just around the corner!
You may reach our staff today by calling 903-378-7300 or 888-505-7550 to seek advice from an agent Monday through Friday between 8:30 AM and 12:00 PM and 1:00 to 5:00 PM CST.
If it's after normal business hours but you'd like to request a free Farm Insurance quote choose a link closest to your specified geographic locations listed below. This service is available twenty-four hours a day:
Sulphur Springs Tx Farm Insurance – Coverage Scenario Part 2
In Part 1, which you can read by clicking Farm and Home Insurance Sulphur Springs Tx, we were introduced to a farmer named Don.
Don decided that it was time to expand a bit, so he resolved to construct a barn and a pole barn on his property.
Don's old friend, Al, is the owner of a large construction materials seller, and he has been offering for years to help Don out if ever he has any building projects. When Don accepts the offer, Al also hooks Don up with a construction team at a reduced price.
Due to Al's generosity, Don is able to build the two structures for well under their normal cost.
When it came time to purchase insurance policies for the two buildings, Don thought it made sense to insure them for what they cost him and no more. This would also keep his premiums low, meaning even more savings in this endeavor.
Sam, Don's insurance agent, disagreed, though, and counsels Don to insure the buildings at a considerably higher limit than the $25,000 he paid to build them.
Why? That's what Don wants to know, too.
Sam explains that even though the buildings were constructed very inexpensively, the cost to rebuild in the future would likely be considerably more, especially if he can't find a great deal on construction materials like he did in this case.
In addition to that, Sam explains, the value of well-kept farm outbuildings increases over time. Much like houses, barns and other similar structures appreciate in value.
Because of this, it makes sense to always maintain a coverage policy that accurately reflects the current value of the property so that, if the worst should happen, you will receive the full worth of the buildings and not just the amount you initially paid for it, or what it would have cost to rebuild 10 years ago.
Don hadn't ever thought of it that way before. After hearing Sam out, Don agrees to increase the policy coverage limit from $25,000 to $33,000, which is the estimated value of the structures.
Did Don make a wise choice? Find out in our next entry.
Sulphur Springs Tx Farm Insurance – Contact Our Agency Right Away.
Get in touch with the agents of Country Side Insurance without delay by dialing 903-378-7300 or 888-505-7550. Fantastic rates on Farm Insurance in Sulphur Springs are also offered in the following regions:

Tags: