Insurance for Farmers Longview Texas — Low Rates and Great Coverage Are One Call or Click Away!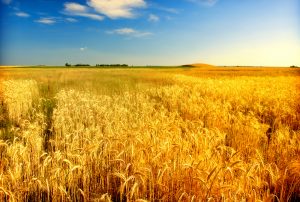 When you need better options on your Farm Insurance in Longview Texas there are only two telephone numbers you need to write down or bookmark — 903-378-7300 or toll-free 888-505-7550.
The agents of Country Side Insurance offer comprehensive solutions for Texas Farm Insurance and we know the needs of farmers like the back of our hands!
We are proud to let it be known that our family includes hard-working farmers just like you and in our opinion that gives us a leg up over our agent competitors because we speak your lingo better than most!
So why not call us today to discuss your Texas Farm Insurance needs?
We offer free Farm Insurance Policy reviews to double check for hidden gaps in your insurance protection.
You can reach us Monday through Friday by phone or you are welcome to send us a request for information online 24/7 by clicking a link that you see directly below closest to your actual farm location:
Insurance for Farmers Longview Texas — Claims Scenario Part 21 Summary.
To summarize, something has gone terribly wrong at Connie and Jerrys newly remodeled home. A home that was converted from a Barn into a residence for Connie and Jerry's family.
Part of the home shifted and at first Connie thought they experienced an earthquake — seeing no reports of earthquake activity in their area Connie rushed out on an ATV to track down her husband Jerry in one of the fields he was working as she could not reach him by cell phone as service is spotty on their land.
Connie finds Jerry and quickly explains the situation and Jerry jumps on the back of the ATV with Connie and as soon as they get home he walks around the home 3 separate times with Connie carefully looking to see if a sinkhole had formed under their home.
The reason why he thought it might be a sinkhole is because they have happened upon occasion in the area.  Detecting no visible sinkholes Jerry called Fred Sampson, the outgoing local Farmers Association president and Fred mentioned that he was concerned about sinkholes.
Fred, quickly dismissing the idea of a sinkhole suggests to Jerry that he might want to call a foundation repair company over in Paris to have them come out and take a look to see what the problem might be.
After hanging up the phone with Fred Jerry tells Connie that the house shifting probably wasn't a sinkhole and to be sure Fred suggested that a foundation company come out to evaluate the situation.
Ominously Connie states: "your friend Ken better not have anything to do with this Jerry or I'll skin him alive and you too for hiring him."
Jerry makes a call to Jerod Durham of Acme Mighty Foundation LLC and they agree to meet first thing in the morning.  Both Jerry and Connie are not able to sleep that night with tempers flaring, especially with Connie.
Jerry is very worried Ken royally messed something up on the foundation so he drove the ATV far enough from the house out of earshot of Connie to make a call to Ken.
Jerry calls 3 times and doesn't reach him and leaves a frantic message on his voice mail on the third call explaining what happened.  Jerry also sends a text message as well.
Jerry is growing increasing worried as he sits outside on his ATV waiting to hear back from Ken, thinking, "Is this Ken's fault?"
We will learn the answer to this question in our next post.
Insurance for Farmers Longview Texas —Friendly & Knowledgeable.
It's important to choose a company and agent you can trust.  As you are shopping for Farm Insurance in Longview Texas you should give our friendly and knowledgeable agents a call — We know the in's and outs of Farm Insurance, because Farming runs in our family!

Call Country Side today by dialing 903-378-7300 or toll-free 888-505-7550.

We offer wide-ranging solutions for Texas Farm Insurance.

Call us today or send us your request for information by clicking the hyperlink that you see below near to your actual farm location:

Tags: