Clarksville Tx Insurance for Farmers – Better Rates and Service!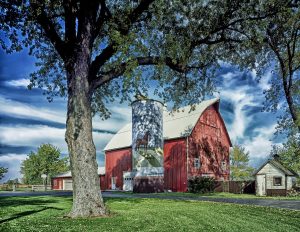 If better insurance rates and better customer service are important to you then Country Side Insurance is the place to call!
Contact us toll-free at 888-505-7550 or reach us locally at 903-378-7300 whenever you are looking for better rates on Insurance for Farmers in Clarksville Tx.
Our agents are available during business hours to take your calls, provide you with quotes, and issue policies.
To request a free quote online, click on one of the listed locations below and fill out the form that appears. Our staff will be notified of your request and will get back to you very soon.
Insurance for Farmers Clarksville Tx – Claims Scenario Part 15
In part 14 of our multi-part claims scenario, Jerry's friend and part-time home builder Ken performed an inspection of Connie and Jerry's barn.
To refresh your memory, Connie and Jerry want to convert their old barn into a new home for them and their family. They were blind-sided by the discovery of terrible water damage to the barn that resulted from damaged water pipes, and had no choice but to pay to have the damage repaired.
Jerry proposed they hire his old friend Ken for the job. Connie was initially skeptical but warmed to Ken after meeting him.
After his inspection, Ken sounds bullish about being able to complete all the work while remaining under Connie and Jerry's budget. He provides them with a quote for each aspect of the work and a time estimate, both of which are lower than the couple expected. Hiring Ken seems like a slam dunk.
A couple weeks later, Ken gets to work. In addition to the two young employees Ken brings along to perform the job, he welcomes Jerry onto the construction site.
Jerry's involvement was part of the deal all along, as it would cut down on labor costs and also allow him to have some detailed input on the project. Connie was never thrilled about the idea of Jerry bringing his amateur handyman skills to the job, but she can see how excited Jerry is, and she has to admit the savings are substantial.
Next time, Ken, Jerry, and the workers finish the work. Will it be to Connie and Jerry's liking? Find out in part 16 of our continuing claims scenario.
Do You Need Clarksville Tx Insurance for Farmers?
If you are in need of better options on Farm Insurance in Clarksville Texas then call us right away at 903-378-7300 or toll-free at 888-505-7550.

We also offer farm insurance solutions for the following locales:

Tags: