Gladewater Texas Farm Insurance— Great Rates for Farmers!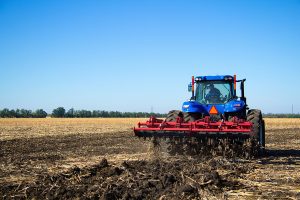 Do you own a farm?  Are you searching for better options on Farm Insurance in Gladewater Texas or any of the surrounding areas in  Gregg or Upshur County?
If you answer the above two questions affirmatively you should call and speak with the licensed agents of Country Side Insurance when you need Texas Farm Insurance.
Please call direct by dialing 903-378-7300 or use our toll-free number: 888-505-7550.
Country Side Insurance offers competitive options on Farm insurance in Texas for our hard-working farming communities and if you reach our website after hours please send us an online request for information by choosing a link you see below and completing a few details so that one of our Farm Agents can get back with you:
Farm Insurance Gladewater Texas — Claims Scenario Part 24.
Jerod Durham of the Acme Mighty Foundation LLC had come out to inspect the foundation of Connie and Jerry's home using GPR (Ground Penetrating Radar) and what he discovered shocked him.
Let's now pick up where we last left off…Jerod previously told the couple that there was significant deterioration in the foundation that you normally would not see unless the foundation was very old, or the concrete mix was defective, he also told them that the concrete was not reinforced.
Jerry remained silent as he knew what that could mean, thinking of several ways he wanted to string up his contractor, Ken, who was supposed to be his friend and now left his family in a very precarious situation.
It takes a second for Connie to process what Jerod told them and she pipes in, "Deterioration? Not reinforced? What's that mean Jerod?"
Jerod replies, "normally when you lay down a concrete foundation for a home or building you will reinforce the concrete by using steel rebar.  The rebar would be laid down in a grid pattern and it binds with the concrete making it stronger and more durable.
Jerod pauses, and shows Connie and Jerry his scans, "apparently your contractor did not use any rebar when he laid your foundation" 
"As far as the deterioration goes, I can't say that I've ever seen concrete weaken like this, I'm a bit shocked by what I'm seeing. Jerod pauses in thought and then asks, "you did get the foundation inspected by the county building inspector, right?"
Connie looks at Jerry, and Jerry sheepishly answers, "I'm not sure."
"Ok," Jerod states, "at this point there isn't much we can do right now, to be frank your home probably isn't safe to live in now until you can get a secondary analysis by the county inspector, I have his personal contact information let me text that to you."
Jerod takes out his phone, looks up the inspector's information and sends it to Jerry.
Jerod stands up, shakes Jerry's hand and promises to email his report.
Jerry and Connie are stunned, Jerry calls the county inspector and leaves a message.
What happens next?  Don't miss our next post!
Gladewater Texas Farm Insurance— Great Rates for Farmers!
If you own a Farm in Gregg or Upshur County and need better options for Farm Insurance in Gladewater Texas there is better place to find what you need!

Country Side Insurance offers very competitive rates on Farm Insurance in Texas and we can help you find the coverage you need to protect your interests.

Why not call us right now if you have found us during the work week before 5 PM?

Please call 903-378-7300 or toll-free: 888-505-7550.

If you have found us after hours or on the weekend you can send us a request for quotes or information by selecting a link you see below based on the location of your Farm and you will need to fill out a few bits of information and one of our Farm Agents will get back with you soon:

Tags: