For Improved Rates and Coverage on Farm Insurance in Paris Tx Call Us Today!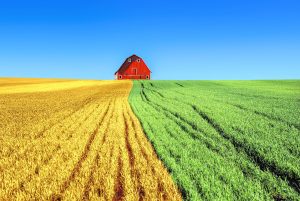 For great coverage and prices on Paris Texas Farm Insurance, there simply is no better choice than Country Side Insurance! 
Drop us a line today at 903-378-7300 (direct) or 888-505-7550 (toll-free). 
Our office hours are 8:30 AM to 5:00 PM CST Monday through Friday (we break for lunch between 12:00 pm and 1:00 pm). 
We are an independent insurance agency local to the North Texas area, so give us a call if you'd prefer to speak to a human being instead of an automated call center. 
In addition to calling our office directly, you can also request a free quote by filling out our digital form. 
The digital quote request form is a great option because it is accessible at all hours of the day and on all days of the week. 
Find the nearest location to you in the list below and click on the link to use the form right away: 
Farm and Home Insurance in Paris Texas – Would This Be Covered? Part 6 
In part 5, we learned that in order to prove that Farmer Shuck is culpable for Wadsworth Jr's car accident, it has to be proven that the farmer knowingly allowed Bessie the cow to roam freely. 
Here are  some examples of guidelines for the kind of evidence needed to prove such a thing: 
Evidence of open gates, broken fencing, or a disregard for keeping a closed range;
Evidence of previous livestock escapes and any actions Farmer Shuck took to improve the situation;
Low quality fencing that is not fit for normal livestock purposes.
So, what kinds of evidence did the plaintiffs find? 
First, a basic inspection of Farmer Shuck's property found that the fence is reasonably sound, that there were no other weak points of note, and that there was no reason to assume that the fallen post that allowed Bessie the cow to escape was anything other than an anomaly. 
Second, Farmer Shuck was able to produce receipts for purchases he made a few years ago of materials to repair a damaged section of his fence after a farmhand backed into it with a tractor. 
How will the court interpret this information? Will Farmer Shuck be found responsible for Jonathan Wadsworth Jr's totaled Maserati? 
Find out in our next post next month! 
Paris Tx Farm and Home Insurance – Call The Farm Insurance Experts. 

If strong and affordable coverage on Paris Texas Farm Insurance is what you are after, then why not call the Texas Farm Insurance experts at Country Side Insurance today? 

Call us or click a location near you to access our free online quote request form: 

Tags: