Farm Insurance Greenville Tx – Farm and Home Insurance Made Easy!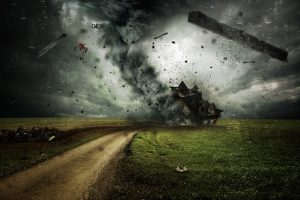 Country Side Insurance offers great low rates on Farm Insurance in Greenville Tx and the surrounding areas.
Contact us at 903-378-7300 or toll-free at 888-505-7550 to request a quote today. Our office hours are 8:30 AM to 12:00 PM and 1:00 to 5:00 PM CST Monday through Friday.
You can also request a quote using our online quote form. Just click a location near you to begin:
Greenville Tx Farm Insurance – Coverage Scenario Part 3
In earlier entries we were introduced to Eric, a farmer and owner of Easy E's Farm and Ranch.
After seeing a tornado warning on the news, Eric and his family had to hunker down inside their storm shelter and wait out the storm.
The family survived the twister and so did their home, a few instances of cosmetic wind damage notwithstanding.
The barn holding their animals also made it through the storm relatively unharmed.
The rest of the farm did not fare so well, however.
To Eric's dismay, his pole barn that housed much of his farm equipment was destroyed, and the tractors and combines inside suffered heavy damage as a result.
He also found that his crops had been almost completely decimated by the storm.
The question we asked last time is as follows: Out of all this damage, what will Eric's Farm Insurance cover and what will it not cover?
First of all, the damage to the roof of Eric's home would likely be covered under Eric's homeowners policy, but only after the policy's wind/hail/hurricane deductible is applied. Because the roof damage is so minor, it is probable that the repair costs will not exceed the deductible in this case.
The roof is the least of Eric's worries, though. What about his collapsed pole barn?
Eric's farm policy provides coverage for structures and outbuildings used for business purposes. Since the pole barn was used exclusively as a storage shelter for the farm's tools and equipment, it falls under the protection of his farm policy.
So far, so good, but what about all the damaged equipment that was inside the pole bar – tractors, trailers, combines, etc.? Will these items be covered?
And what about Eric's fields? Will his farm policy pay for the loss of his crops?
We will answer those questions in a future article.
Farm Insurance Greenville Tx – We're Here For You!
The agents of Country Side Insurance are here for you. Give us a call at 903-378-7300 locally or at 888-505-7550 toll-free to speak to an agent today about your North Texas Farm Insurance needs.

Again, we are available Monday through Friday 8:30 AM -12:00 PM and 1:00 PM – 5:00 PM CST

Tags: