Farm and Home Insurance Fannin County Texas – Affordable Prices and Comprehensive Coverage!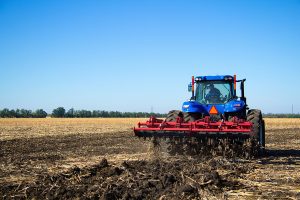 For affordable pricing and quality coverage on Farm Insurance in Fannin County Texas call Country Side Insurance today toll free at 888-505-7550 or direct at 903-378-7300 Monday through Friday before 5 PM CST. 
At Country Side, our agents have the knowledge and skill necessary to aid you in finding the most fitting coverage for your individual needs on Farm Insurance in Fannin County Texas or in the surrounding areas of Hunt County, Grayson County, Denton County, Collin County, Lamar County, Delta County, and Hopkins County. 
If that interests you, then please take a moment to fill out our simple online form to request a free quote today. To access the form, just click the appropriate link listed below:
Fannin County Tx Farm and Home Insurance  – Coverage Scenario Part 2 
In our last article (which you can read here: Fannin County Texas Farm Insurance), we were introduced to the characters of Reginald Upright and Dale Grudgely. 
Reginald is the successful owner of a large farm in town, while Dale Grudgely is an envious competitor who has never put the real work in to achieve his goals. 
Dale has been especially resentful of Reginald ever since Dale had no choice but to lease a large section of his own land to Reginald to make ends meet. 
Salt was poured in that wound when Dale learned that one of his biggest buyers was jumping ship to start buying from Reginald's farm, due to Dale's shortcomings. 
In his fury, Dale tries to tear up the sorghum field with his tractor. 
Before he gets far, however, he loses control of his tractor, allowing it to destroy one of his barns. 
What do you think? Will Dale's Texas Farm Insurance cover the loss? 
It looks like Dale is about to receive some more bad news, because he most likely will not be covered for the loss of his barn. 
Why? Let's take a look at Dale's farm policy: 
Intentional Loss, meaning any loss arising out of any act committed by or at the direction of any insured with the intent to cause a loss, including any unexpected or unintended loss that results therefrom. 
In other words, because Dale intended to cause damage to Reginald's field, the damage to Dale's barn is not covered even though it was "unexpected or unintended." 
Dale is up a creek without a paddle. He may need to lease the rest of his land to Reginald just to cover the cost of replacing his barn. Ouch. 
Farm and Home Insurance Fannin County Texas – Drop Us a Line or Contact Us Online! 
Does your farm have the coverage it requires? Find out what your options are by calling us at 888-505-7550 or by requesting a free quote when you click below: 

Tags: