Farm and Home Insurance Whitesboro Tx – We're Just a Phone Call Away!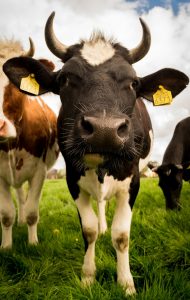 If you're searching for lower rates available for Farm and Home Insurance in Whitesboro Texas then remember that the helpful agents of Country Side Insurance are just a phone call away!
You can contact us at 903-378-7300 or 888-505-7550 anytime between 8:30 AM and 5:00 PM CST (with a lunch break between 12:00 pm and 1:00 pm), or you can select your location from the options listed below to request a free quote using our online form: 
Farm and Home Insurance in Whitesboro Texas – Would This Be Covered? Part 4 
In part 3, we returned to our fictional scenario about an escaped cow that caused a car accident. In an attempt to avoid hitting the cow, Jonathan T. Wadsworth III swerved his Maserati off road and crashed into a farmer's property. 
The property owner, Farmer Shuck, is also the owner of the cow. Now, Jonathan T. Wadsworth III's father is suing Farmer Shuck for the damage to the sports car. 
Previously, we posed the following two questions in regards to the scenario: 
Is Farmer Shuck to blame?

If so, will his farm insurance cover the costs of the lawsuit? 
In last week's entry, we began to address the first question and learned that the answer depends on a number of factors. 
Some of these factors include whether or not the county in which the accident took place has something called a Stock Law, and whether or not Farmer Shuck can be shown not to have taken reasonable precautions to keep his livestock contained. 
Another factor that we have not yet mentioned is the type of road on which the accident occurred. If Bessie the cow had been wandering across a federal or state highway, then the county's stock law – if there is one – would not apply. But because the accident took place on a country road in this case, it falls under local jurisdiction. 
So, does the county have a stock law? After checking with the local municipality, they find out that yes, it does. 
That means Farmer Shuck could potentially be found liable if it can be proved that he was negligent. 
What factors are considered in order to determine whether someone behaved with negligence
in relation to keeping their livestock contained? We'll talk about that in our next article. 
Whitesboro Texas Farm and Home Insurance – Want to Know More? Call!

If you have more questions about your farm, about your liability, about our agency, or anything else related to insurance, then why not give us a call? We'd be happy to help you in any way we can. 

Call today for a free quote or choose an option below pertaining to your area to launch our free online quote request form: 

Tags: