Farm Insurance Collin County Texas – Let Us Shop The Market For You!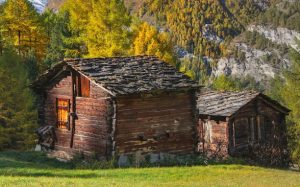 As an independent agency, Country Side Insurance can shop the insurance marketplace for you to find great rates and coverage on Farm Insurance in Collin County Texas.
We also provide Farm Insurance in Hunt County, Grayson County, Denton County, Lamar County, Delta County, Fannin County, and Hopkins County.
Call us today to find out how we may be able to save you money on your farm insurance. Our numbers are 888-505-7550 (toll-free) and 903-378-7300 (direct).
Click any link below to submit a request for free farm insurance quotes:
Farm Insurance Collin County Texas — Coverage Scenario Part 2 – The Use of The Building Determines How It Is To Be Insured!
In a previous article we were introduced to Tom, a farmer who has just lost a detached garage to a fire and a substantial amount of farm equipment and tools along with it.
Tom filed a claim for the loss of the garage with his insurance company, assuming the structure is covered by his homeowner's insurance.
The question we posed last time is: Will Tom's homeowner's insurance policy cover the damage?
Unfortunately for Tom and his family, the answer is probably not.
Why?
You may recall that the detached garage was initially covered as an extension of Tom's homeowner's insurance policy. This coverage applied so long as the garage was being used for personal reasons and not business-related ones, such as storing a recreational vehicle.
A farm is a business, however. The moment that Tom began to use the detached garage as a storage building for his farm equipment he effectively changed the purpose of the building from a personal use to a business use, potentially nullifying the building's coverage under Jim's homeowner's policy.
Typically, homeowner's insurance policies explicitly exclude coverage for business use and Tom's policy is no exception.
A building used in connection with farming is not covered unless it is scheduled on the farm's policy and a separate premium is paid. To retain coverage, Jim should have notified his insurance agency about the new use of his detached garage so that they could schedule it on his farm policy.
In other words, the use of a building will determine how it is to be insured, so make sure that you alert your insurance company of any changes in the use of a structure.
Farm Insurance Collin County Texas — Call 888-505-7550 or Click Below to Start Your Free Quote Today!
By using our simple online quote request form you can begin the process of receiving a free farm insurance quote at any time. Simply click one of the links below to get started:

Tags: