Farm and Home Insurance Bonham Tx – Great New Programs Are Available!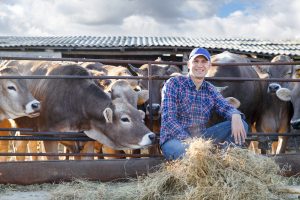 Do you own a farm? Are you seeking Farm and Home Insurance in Bonham Tx or the nearby areas?
If so then call us toll free by dialing 888-505-7550 or direct by dialing 903-378-7300.
Country Side Insurance offers Farm and Home Insurance in Fannin County Texas, as well as in Hunt County, Grayson County, Denton County, Collin County, Lamar County, Delta County, and Hopkins County.
If you would like to submit a request for a free quote, simply click on one of the links below, fill out the digital form, and click the "Submit" button.
Farm and Home Insurance Bonham Tx – Understanding Your Coverage.
When purchasing farm and home insurance it is vitally important that you understand your coverage. Reading your policy can help you avoid coverage pitfalls in the future, which means you could save yourself from serious financial loss. To illustrate this concept, let's look at the following fictitious scenario.
Farm and Home Insurance Bonham Texas — Coverage Scenario 1
Walt is a chicken and cattle farmer. His barn has been in need of some major repairs and improvements for a long time now, so one day Walt finally decides to do the much needed renovations to it.
In order to begin the construction and maintenance, he has to clear out most of the contents of the barn so that he has the necessary space to do the work. The problem Walt quickly runs into is that he does not have very much free space elsewhere on the farm for all the items he normally keeps in the barn.
Ultimately he ends up stacking all the hay outside the barn a short distance from the entrance.
The renovations he wants to make to the outside of the barn also force him to relocate one of his poultry houses to a less protected location, but he reasons that these changes are only temporary.
Three weeks after beginning the work, as the barn renovations are nearing completions, a heavy storm tears through Walt's farm.
The winds and rain decimate his enormous store of hay that has been sitting outside and unprotected all this time.
Worse yet, many of his chickens are lost in the storm due to flooding and falling branches.
Walt files a claim with his insurance company for the losses.
Will the insurance company pay? We will address that question in our next blog post.
Farm and Home Insurance Bonham Tx – Call or Click Today.
For better rates on Farm and Home Insurance in Bonham Tx call us at 888-505-7550 or at 903-378-7300, or click one of the following to use our free quote request form available 24 hours a day:

Tags: