Emory Tx Farm Insurance – Call Today for Improved Rates and Coverage!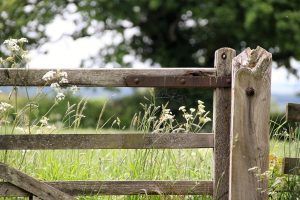 Attention farmers in the North Texas area: Country Side Insurance, a leading independent insurance agency, may be able to find you improved rates and/or coverage on your Farm Insurance in Emory Tx or the surrounding communities.
To find out if you qualify contact us by phone at 903-378-7300 (direct) or 888-505-7550 (toll-free).
To speak to an agent, call Monday – Friday between the hours of 8:30 AM and 5:00 PM CST (with a break for lunch between 12:00 pm and 1:00 pm).
To submit your information online and request free quotes, click on the location nearest to you from the list below:
Farm and Home Insurance in Emory Texas – Would This Be Covered? Part 9
In our most recent article, you may recall that we decided to roll back the clock on the story of Bessie the cow, Jonathan Wadsworth Jr., and Farmer Shuck.
We asked you to imagine that the events just before the trial played out differently so as to lead to a new outcome.
To summarize this alternate telling of the story, Farmer Shuck is not able to produce any receipts to demonstrate that he has repaired damage to his fence in the past.
Meanwhile, the legal team representing the plaintiffs came across an old news story from earlier that year in which a Dallas firm profiled some local farmers for an agricultural study.
One of the farmers the firm interviewed was none other than Farmer Shuck.
The lawyers got their hands on some photos and video taken during these interviews.
What did they find?
In a few of the photos taken of Farmer Shuck and his property, it can clearly be seen that a portion of his fence is damaged in such a way that his cattle could conceivably escape if they tried.
The plaintiffs' lawyers bring this evidence before the jury and make the case that these photos are evidence that Farmer Shuck's fences are in disrepair, and the farmer's lack of receipts or any other hard proof to back up his claim that he repairs his fence in a timely matter is evidence that the damaged section of fence that allowed ol' Bessie to escape had been in a damaged state for much longer than Farmer Shuck claims.
How will the jury respond? Find out next time.
Need Farm And Home Insurance in Emory Tx? Contact Us Now!
To find out how much you might be able to save on your farm insurance, call us today at 903-378-7300 (direct) or 888-505-7550 (toll-free).

To request a free quote using our online form, just click on the location nearest to you from the list of locations below:

Tags: