Barn Insurance Denison Tx – Find Better Rates with Country Side!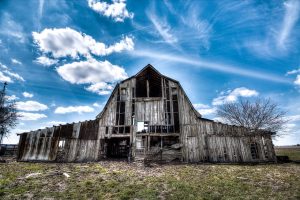 Want to find better rates on Barn Insurance in Denison Tx or the outlying areas?
If so, then contact Country Side Insurance today and ask about receiving a free quote on the Texas Farm Insurance you need.
You can reach us by phone when you dial 903-378-7300, and our toll-free number is 888-505-7550.
Our experienced agents are standing by to take your calls, offer quotes and information, and assist you with all of your insurance needs.
A great alternative to calling our office, especially if you've found us after business hours, is to fill out our virtual quote request form.
Once you have filled out the form, our staff will be instantly notified and an agent will be tasked with getting back to you about your free quote request as soon as possible.
Click on a location below to open our quotes page and begin your quote today:
Barn Insurance Denison Tx – Claims Scenario Part 11
In our last article, Connie and Jerry sought out an estimate for the repairs needed to continue with converting their barn into their dream home.
To refresh your memory about the events leading up to this point, recall that Connie and Jerry currently live in a house on a farm that their family has outgrown. Furthermore, the house is not in great condition, and it is located relatively far from where the bulk of Connie's work on the farm is done.
Rather than build from scratch, Connie and Jerry were inspired to convert their large, mostly-unused barn into a new home. Their plans were interrupted, however, by the discovery of a damaged foundation due to a severe water leak.
Their insurance does not cover the expensive repairs to the barn, but they decided to move forward with their plans, anyway.
Jerry tells Connie about an old friend of his named Ken who used to build homes.
"I learned everything I know about construction and handiwork from Ken," Jerry tells her.
Connie doesn't say it out loud, but that statement doesn't reassure her. She loves her husband, but she has never found Jerry's craftsmanship to be his strongest suit.
Nevertheless, Jerry is convinced that Ken will be able to do the repairs they need with a much lower overhead than the local contractor quoted. Additionally, Jerry is certain that Ken will give him a good deal since they used to work together.
"Plus, I can help with some of the work, to keep the labor costs down," says Jerry, excitedly.
Connie is not as enthusiastic as Jerry, but she decides to at least meet with Ken and see what his quoted price will be.
Next time, Ken arrives to take a look at the situation.
Call Today for Great Rates on Denison Tx Barn Insurance!
Call Country Side Insurance today at 903-378-7300 or toll-free at 888-505-7550 for great rates on Denison Texas Farm Insurance.

Click below to launch our online quote system any time:

Tags: